Berlin Art Week signals the end of the summer and the beginning of a new art season for galleries, institutions, and independent spaces. Berlin audiences had plenty to look forward to this year with a brand new fair structure, the reopening of the Volksbühne under new director Chris Dercon, the beginning of a Harun Farocki retrospective, and a typically anxiety-inducing amount of openings.
This year was the end of Art Berlin Contemporary, Berlin's leading trade fair and its new incarnation under the new management of Art Cologne. ABC had sought to be a fair focusing on solo presentations and ambitious setups among alternative fair architecture. The new addition has brought in more galleries (110 up from 62) and a more conventional fair structure to the German capital. Instead of the innovative quirkiness associated with Berlin, the fair looked like more of the same; a Cologne transplant to Berlin. The name change signals the expansion of Art Cologne following the lead of successful international brands like Basel and Frieze into a franchise structure and new monopoly over the German art fair market. While the fair did seem to "professionalize" in regard to the market including a wider selection of artworks from different generations of artists, it was composed of quite mild and conservative booths from which nothing was particularly memorable.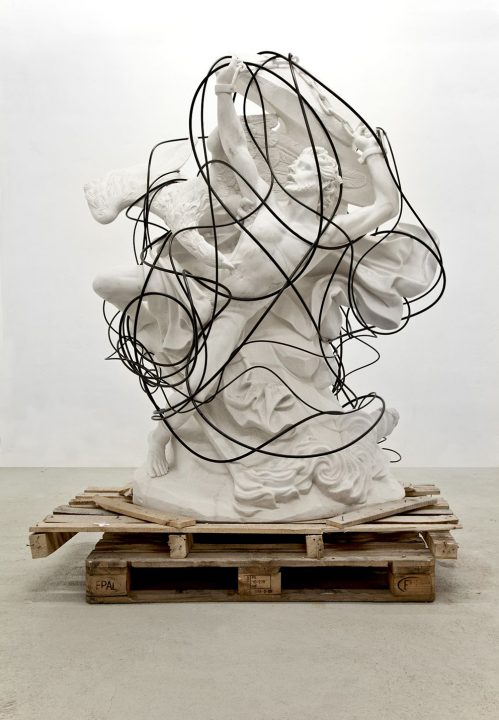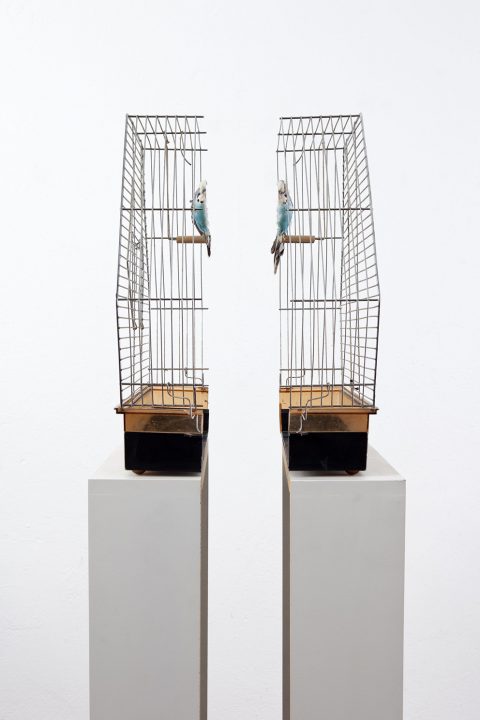 An innumerable amount of openings surrounded the fair both on the official gallery day and up to a week earlier. Two major galleries inaugurated their new spaces, Kraupa Tuskany Zeidler in Kreuzberg and PSM on Schöneberger Ufer. Both put on strong exhibitions with an elegant painting and sculptural installation by Nadira Hussain at PSM and KTZ presenting a video from Andrea Crespo along with the Slavs and Tatars at the reading room.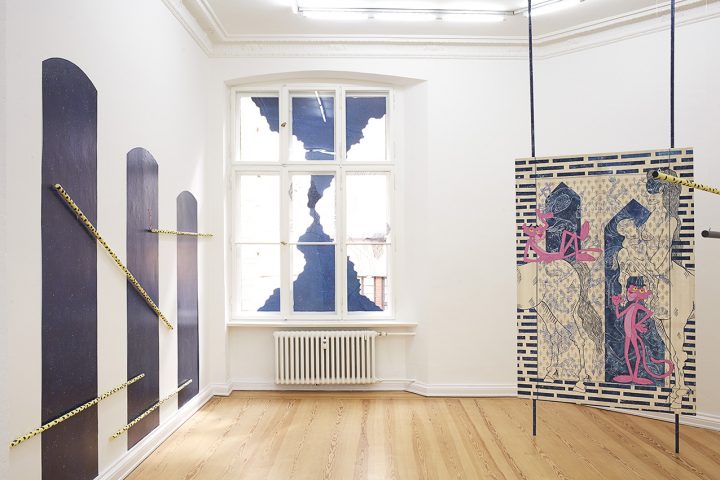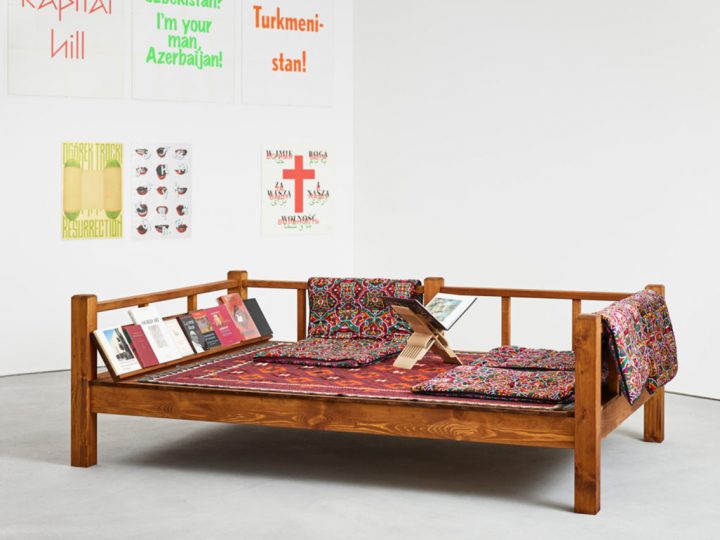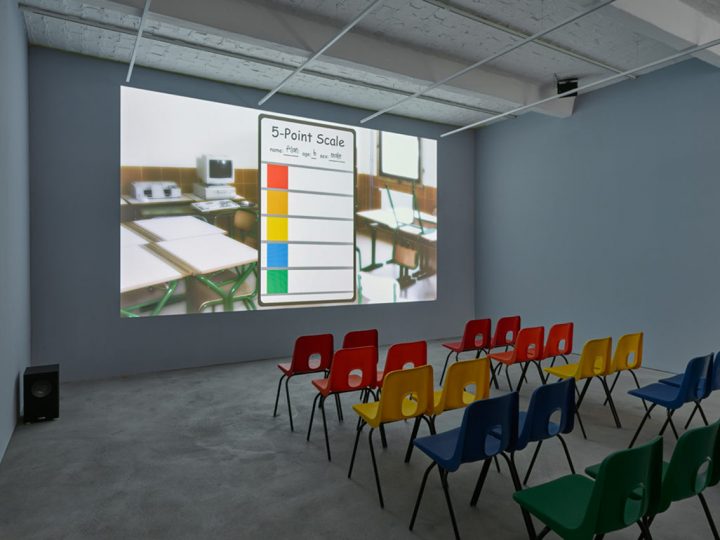 Other notable exhibitions included the incredible sound piece by James Richards at Isabella Bortolozzi based on human utterances and the abject guttural along with industrial and familiar sounds; the encompassing Barbara Kruger installation at Sprüth Magers with direct references to Virginia Woolf, and the somber but poetic installations of Michael E. Smith at KOW with a final nihilism about an overturned balance between man and nature, a violent Anthropocene beyond repair. The widespread market-based presentations during the weekend were probably most disappointing in what looked like an inventory mash-up of various series by Sergej Jensen at Galerie Neu, and a series of incredibly dry and humorless architectural paintings by Michael Simpson at Blain Southern.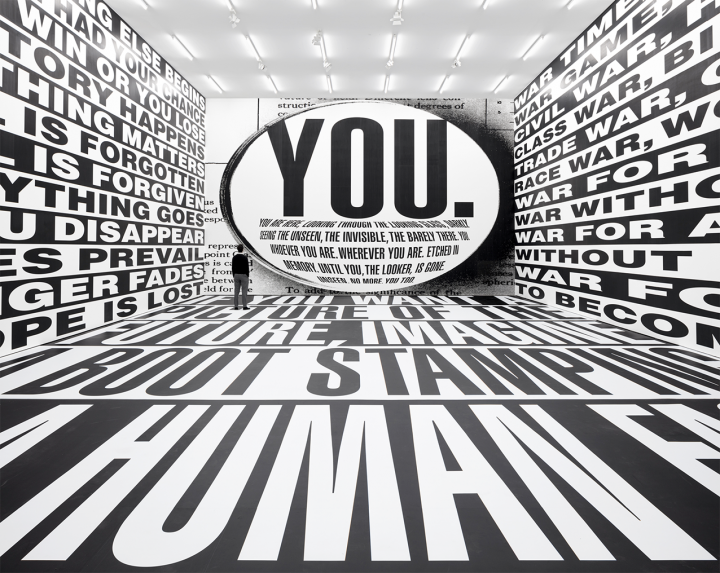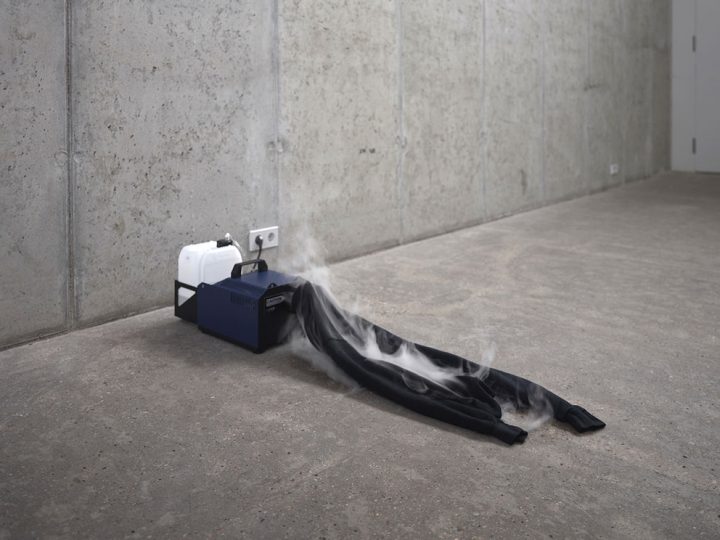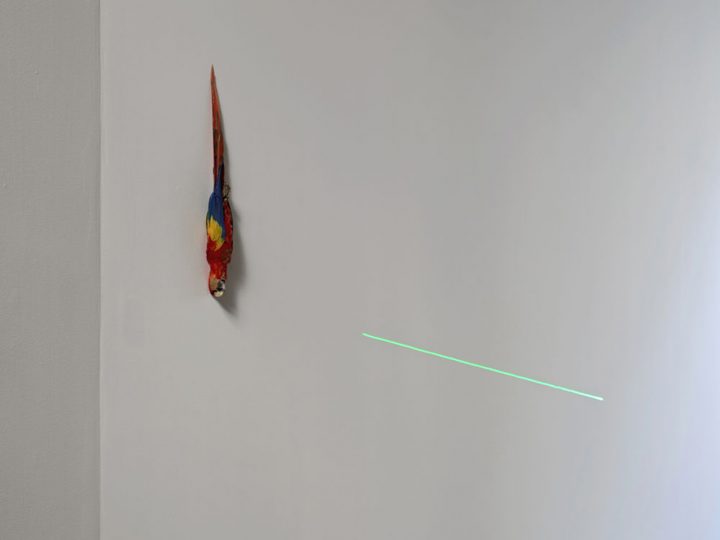 The Volksbühne's new director Chris Dercon entered the institution under fire for various criticisms but managed to put on a diverse programme at the old Tempelhof airport. integrating local and internationally renowned artists for a full opening weekend. Venues across the city are opening with stages of a Harun Farocki retrospective that started on a powerful note at the Neuer Berliner Kunstverein. Exhibiting a selection of films and archival material, the curators Antje Ehmann and Carles Guerra showed a range of material through an astounding career in the relatively small arena. Coupled with the opening a few days later at Barbara Weiss, the exhibitions as a whole embody a city-wide festival with different stages that continue to disseminate this body of work in a flowing narrative on Farocki's legacy. Meanwhile, the Festival of Future Nows at the Hamburger Bahnhof was the most "Berlin" exhibition happening in the city. Focusing on technology, nature, and innovation on an interdisciplinary level the programme mixed a centre-piece by Olafur Eliasson with young artists and designers in the main hall of the museum. Although the floorplan was entirely chaotic, the festival was overwhelming in an uplifting and fun way full of performances both in and outside of the museum.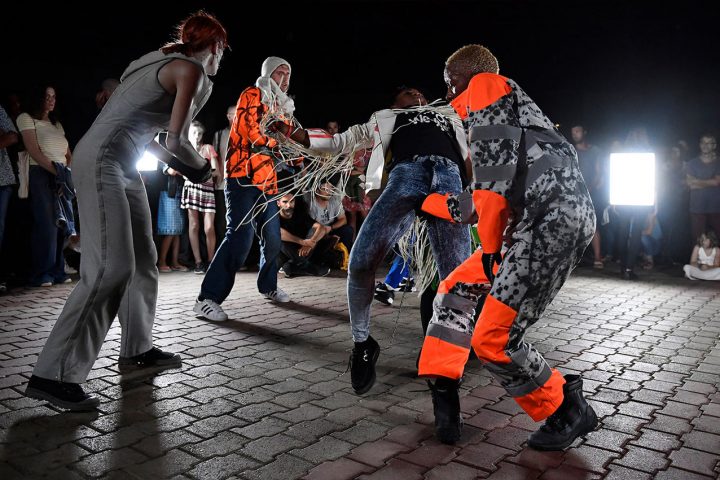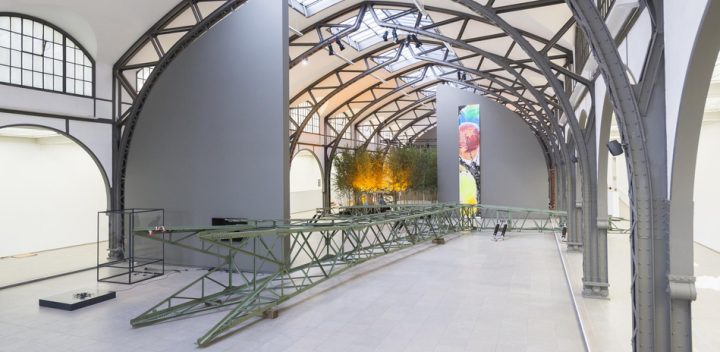 The most disappointing institutional show was the solo show by Willem de Rooij at Kunst-Werke. As the epitome of "works that do not age well" de Rooij exhibited a photograph of a clubbed seal – the gruesomeness of which KW claimed in their press release "is overcome by its aesthetic representation." This distasteful photograph and acceptance of the aestheticisation of violence against animals was followed by a sound installation filling the entire back room of the institution with the whimpers of dogs in the night. While the information claimed that this is the way the arctic dogs communicate after dark, it sounded again like the aestheticized pain of animals and a problematic romanticization and idea of a "pure North."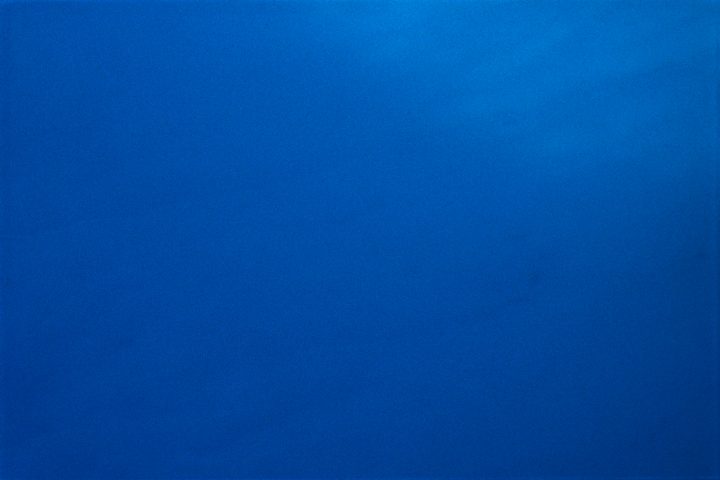 This exhibition replaced the disturbing Ronald Jones tribute in the same space which included works that also did not age well. "Enemy of the Stars" featured a work made of wood on which a South African Stephen Biko was beaten to death, an artwork unapologetically profiting from the death of apartheid era activists. Furthermore, this signaled the fourth exhibition at the institution dedicated to a male artist, who also chose to invite only male pupils to support him in the "Compound" exhibition in the upper levels. While we wait for the Lucy Skaer exhibition to open later this year, is it a curatorial oversight or too little too late?
Berlin Art Week was exciting and generally well-balanced if you knew where to look even though the amount of eye-sore exhibitions is on the rise. While the trend visible at the art fair continues the homogenization of Berlin towards a global market, the institutions and galleries put on incredible exhibitions to counter the market professionalization of the fair. Berlin's artistic community continues to produce intelligent, timely, and innovative work, and while last year's campaign against the incoming director of the Volksbühne for the neoliberalisation of the programme, maybe an amount of criticism should have been reserved for KW's incoming director who has given a stage to questionable positions and reinforcing rather than challenging identity power hierarchies in an unstable political time.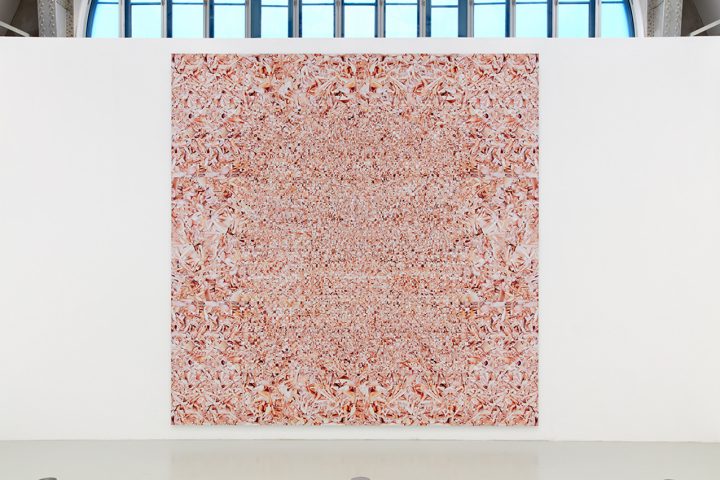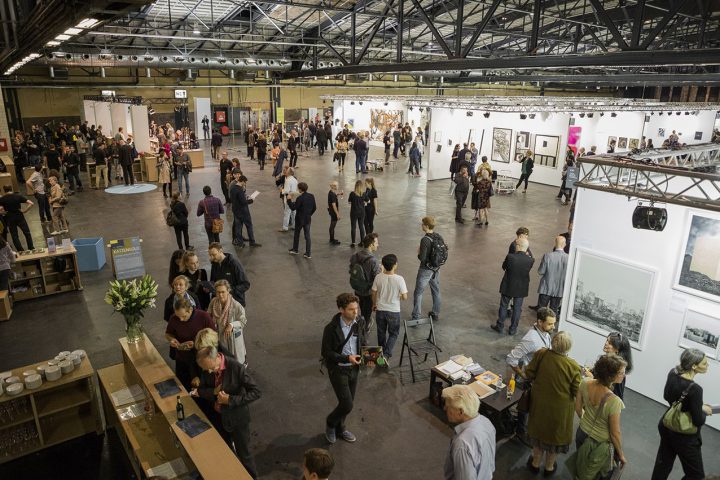 Image 01: Thomas Feuerstein, PROMETHEUS DELIVERED, Marmor, 2017 © Thomas Feuerstein, Haus am Lützowplatz.
Image 02: Via Lewandowsky – Geteilte Freude ist doppelter Spaß (2002) Credit: Via Lewandowsky, Sammlung Ivo Wessel Privatsammlung / Private Collection
Image 03: Nadira Husain. Rider, Path and Vehicle, PSM, 2017.
Image 04: Andrea Crespo, [intensifies], Kraupa-Tuskany Zeidler, 2017.
Image 05: Andrea Crespo, Slavs and Tatars Reading Room, Kraupa-Tuskany Zeidler, 2017.
Image 06: Installation view, Barbara Kruger, 'Forever', Sprüth Magers, Berlin, September 16 – December 22, 2017. Photography by: Timo Ohler
Image 07: Michael Smith, Untitled, Macaw, laser, KOW Berlin, 2017.
Image 08: Michael Smith, Untitled, Smoke machine, sweatshirt, KOW Berlin, 2017.
Image 09: Production Charmatz Danse de nuit © Boris-Brussey, Volksbühne Berlin, 2017.
Image 10: Festival of Future Nows, © Nationalgalerie – Staatliche Museen zu Berlin / Institut für Raumexperimente e.V., Berlin / David von Becker, Hamburger Bahnhof, 2017.
Image 11: Jeroen de Rijke/Willem de Rooij, I'm Coming Home in Forty Days, 1997, Produktions-Standbild, Courtesy Galerie Buchholz und Willem de Rooij.
Image 12: Hard String, 2017, © Monica Bonvicini and VG-Bild Kunst. Photography: Tobias Hübel,  Courtesy: the artist and König Galerie, Berlin; Galerie Peter Kilchmann, Zürich; Mitchell-Innes & Nash, New York. Berlinische Galerie Monica Bonvicini 3612,54m³ vs 0.05 m³, 2017.
Image 13: POSITIONS Berlin Art Fair Messe / Fair , Photography: Oana Popa, 2017.